I have been seeing the color peach everywhere lately...and not just in my fruit basket.
It's a great color for summer & comes in a variety of hues from pastel to bright.
Here are some peachy keen things to add to your closet this summer!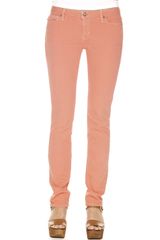 How do you feel about peach in your closet?