I decided to begin a series called "Style Crush" where I will feature a celebrity whose style I am crushing on (duh, right?). There are countless celebs who have impeccable taste when it comes to fashion and my first choice was Sarah Jessica Parker.
It's no surprise that I am a major fan of Sarah Jessica Parker. Who didn't fall in love with her as Carrie Bradshaw in Sex and the City? I love her quirkiness, her insanely curly hair (which somehow still looks amazing even with frizz!) and of course, her style. She somehow manages to pull off looks that many would deem as crazy or loud but on her, they seem just right. It's no wonder she has become a fashion icon in the eyes of many, including myself.
Here are some of her red carpet looks that I just l.o.v.e.
I think SJP pulls off her casual style quite effortlessly as well. She still maintains her level of chic while running errands or after her small children.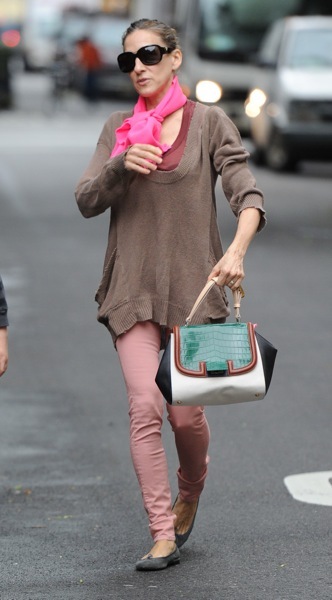 (I am so recreating this look!)
So there you have it - my first official "Style Crush" feature. SJP has a gazillion more looks that I love but this would have become a photo album instead of a blog post!
Do you agree? Are you a fan of Sarah Jessica Parker's style?